Obviously we can't list every service, but this is a general outline of our services offered.
If you are in need of a service not listed here, call our office.
Health Checks
Heartworm Testing ( Free with Jr. and Sr. Wellness Blood Testing )
Soft and bone surgery
Post-operative checks
Recuperation and Isolation kennels
Dental Care
Radiography
In-house Laboratory
Neutering
Vaccinations ( No Office Fees with the purchase of Vaccinations )
Behaviour Consultations
Pet Passports
Export Health Certificates (Pet Tracel Scheme)
Microchipping
Puppy/Kitten Packs
Program For Elderly Pets
Weight Control

For services not offered in our office such as Endoscopy, Ultrasound, or Electrocardiography we will give a referral to a specialist.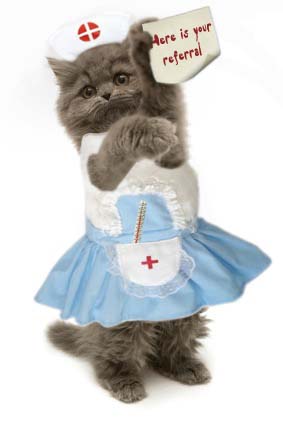 Monday 8:30 am. to 7:00 pm.
Tuesday 8:30 am. to 7:00 pm.
Wednesday 8:30 am. to 7:00 pm.
Thursday 8:30 am. to 7:00 pm.
Friday 8:30 am. to 5:00 pm.
Saturday 9:00 am. to 1:00 pm.
Sunday closed